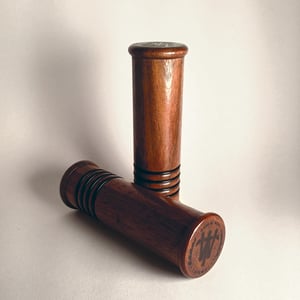 $

40.00
Lathed from dark walnut, he Slimline grips have all the style and quality of the original Gordito Grips but with a thinner more streamlined feel.
All grips are hand oiled to ensure the best outdoor durability.
Fits 7/8" handlebars, slides on and tightens with a set screw.
Allen key included.